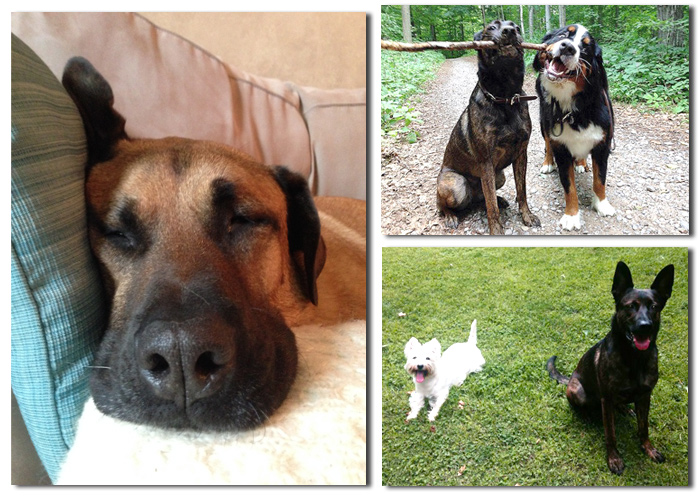 Overnight Care
From your home to mine.
Dogs that stay overnight are welcome in my home.  The dogs are given daily walks in the forest or in town on or off the leash. When unattended, dogs are seperated from eachother for relaxation and quiet time, each to a place where they are most comfortable. Only once they have been exercised do they have quiet time so they are able to rest.
Rules and manners are instilled while they are here. Dogs are not allowed to jump on counters, barge through doorways, or be fed from the table. Dogs who cannot interact with other dogs are welcome to have extra quiet time and/or extra human companionship away from the pack.
What to bring for overnight care.
All that you will need to bring is any requested forms and your dogs food/medication.  Please have food in a sealed tight container and avoid bringing excessive amounts as there is limited storage space here.  Beds, toys, & bowls are provided. If you feel that your dog will be more comfortable with their own bed or toys you are welcome to bring them.  Keep in mind that if you do bring these items, there is no guarantee that they will return in the same condition that you brought them in.  From time to time toys get lost or destroyed and beds can be chewed or urinated on.  This is rare, but must be mentioned.
For overnight care pricing, please click here.