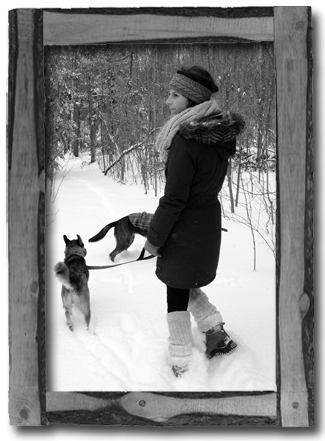 We at Dogs at Camp have referred numerous clients to Andrea at The Polite Pooch.  Each and every one has thanked us repeatedly for the referral, and each has seen clear improvement with their dogs. Furthermore, Andrea provides weekly coaching sessions for the Dogs at Camp staff in Uxbridge, which continues to help improve their skills when it comes to managing groups of dogs. Andrea not only possesses the necessary skills to train dogs and to guide their owners – she does so with a sense of poise, charm, and class – rarely seen in the business.
Glen Kowarsky, CEO, Dogs at Camp Canada Ltd.
I would highly recommend Andrea and her training program.  She quickly assessed what the dog needed to be successful and uses the appropriate techniques for each individual dog as we saw her interacting with other dogs that were there.  She worked well with us, as it is often harder to train the owners than it is the dogs.  Andrea was patient, taking the time to make sure that we fully understood the techniques.  She has given me peace of mind and a new enjoyment of my dog!
Jean Davis, Whitby, Ontario
Andrea not only taught Andy a few things about his behaviour, but she taught me a few things about myself as well.  She taught me to look at these stressful situations as training opportunities and not as uphill battles.
Andrea was very attentive and I could tell that she really did want to help, and had a genuine love for dogs. Each time, Andrea was very easy to talk to and calming to be around.  In fact, Andy would be excited to see her!
I still use the techniques that Andrea taught me, and each day I become more impressed with Andy.  I can't thank Andrea enough and I would highly recommend her !
We owe you a huge thank you Andrea!  You made such a difference to us!
Marina &  Andy, Uxbridge, Ontario